Student Dormitories with Meals:
Five Recommended Features
Food and Health Management
We offer meals with a healthy nutritional balance twice a day for breakfast and dinner. Your "dorm mother" will provide handmade meals based on recipes devised by registered dietitians.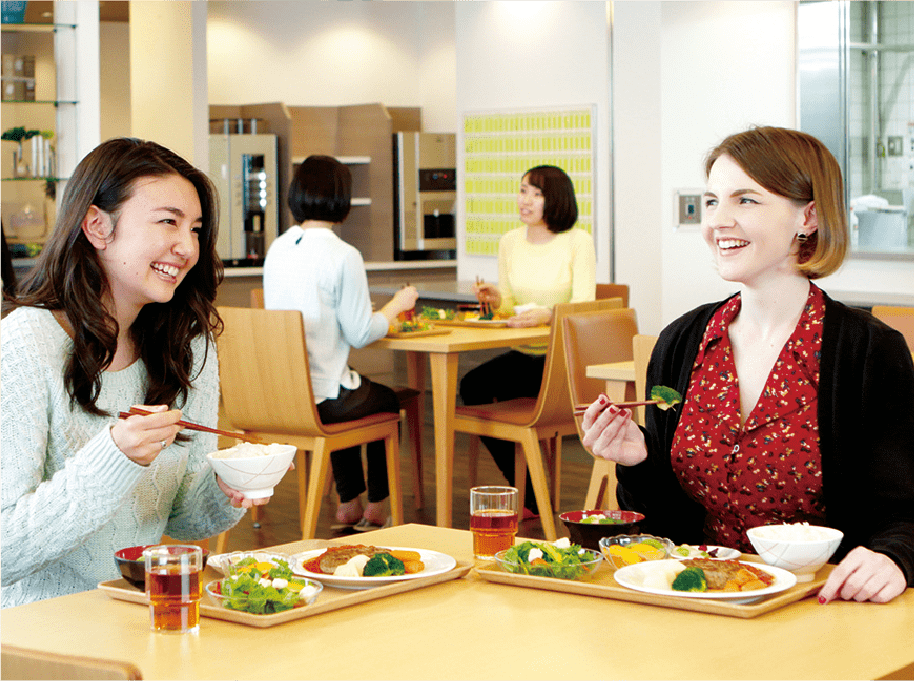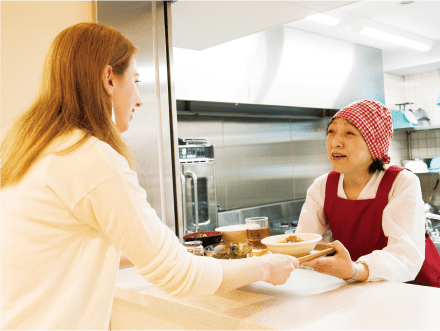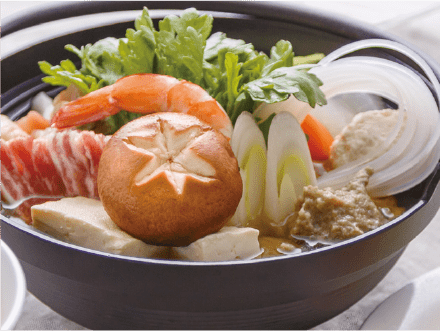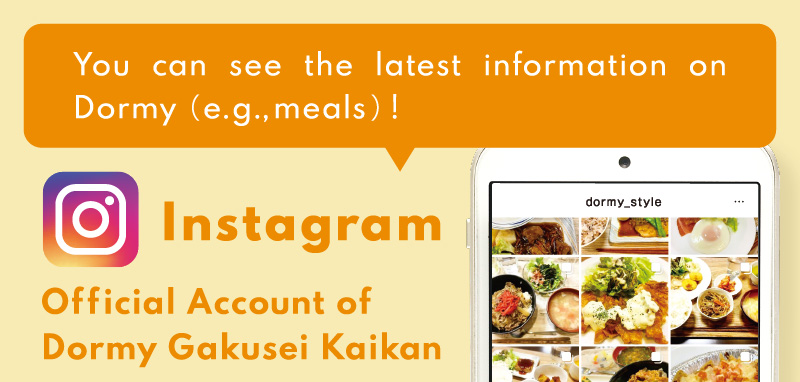 You can choose from two patterns: a contract with meals and a contract without meals. If you will eat at least 60% of your meals in a month in the dormitory, the contract with meals is good value. Regular eating habits are essential to live a healthy student life. We recommend the contract with meals at this university to stabilize your mind and body.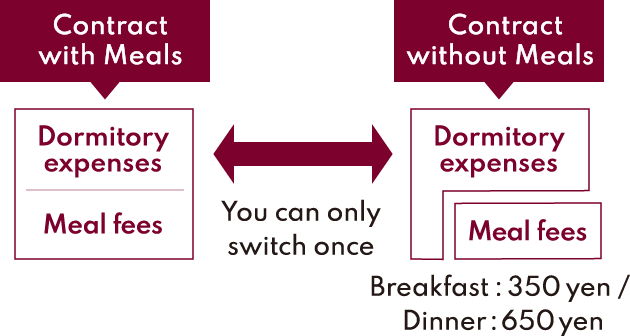 You can choose from a Western-style or
Japanese-style breakfast!

Safety and Security
A dorm superintendent husband and wife are stationed in the dormitory to provide complete security measures. They will support your student life. For example, they will accept your express home delivery parcels and help you when you are not feeling well.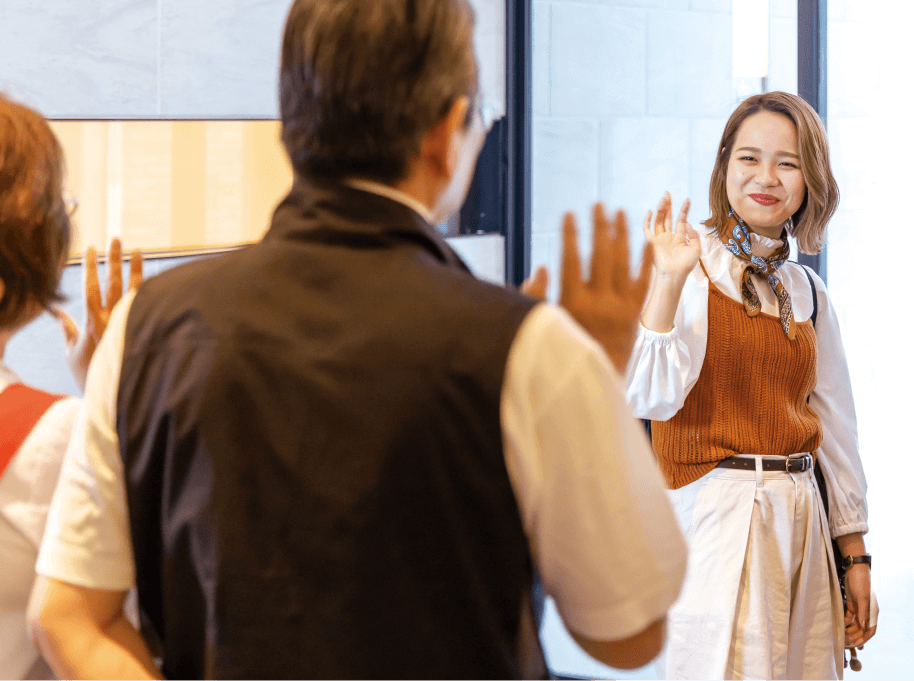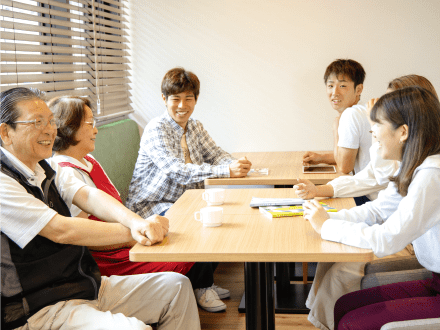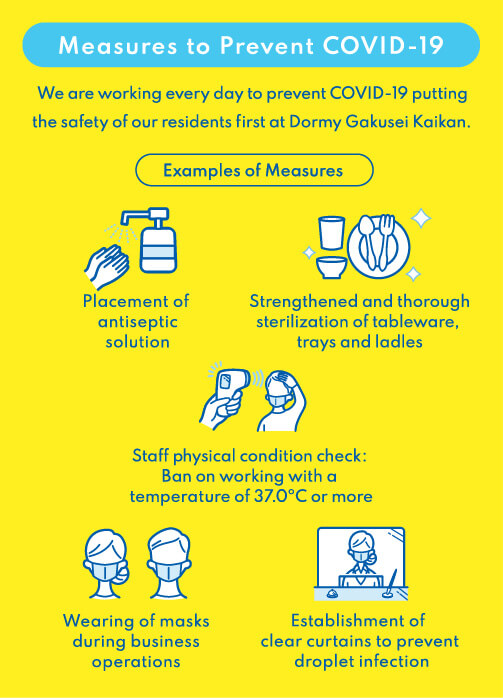 Everyone is anxious about living alone away from one's parents. A dorm superintendent husband and wife are stationed at Dormy to provide you with thorough support. They will even accept express home delivery parcels delivered to you while you are out. Therefore, it is convenient.
Installation of Automatic Locks,
Security Cameras and AEDs

Peace of Mind Support for Illnesses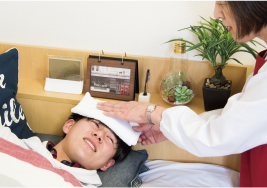 We offer peace of mind even when you catch a cold. Your "dorm mother" will aide your recovery to health with handmade rice porridge.
Furnished Living Rooms
We furnish your living room with the furniture you need in your life from the start. This makes moving easy and economical! You can choose the type of room to suit your lifestyle.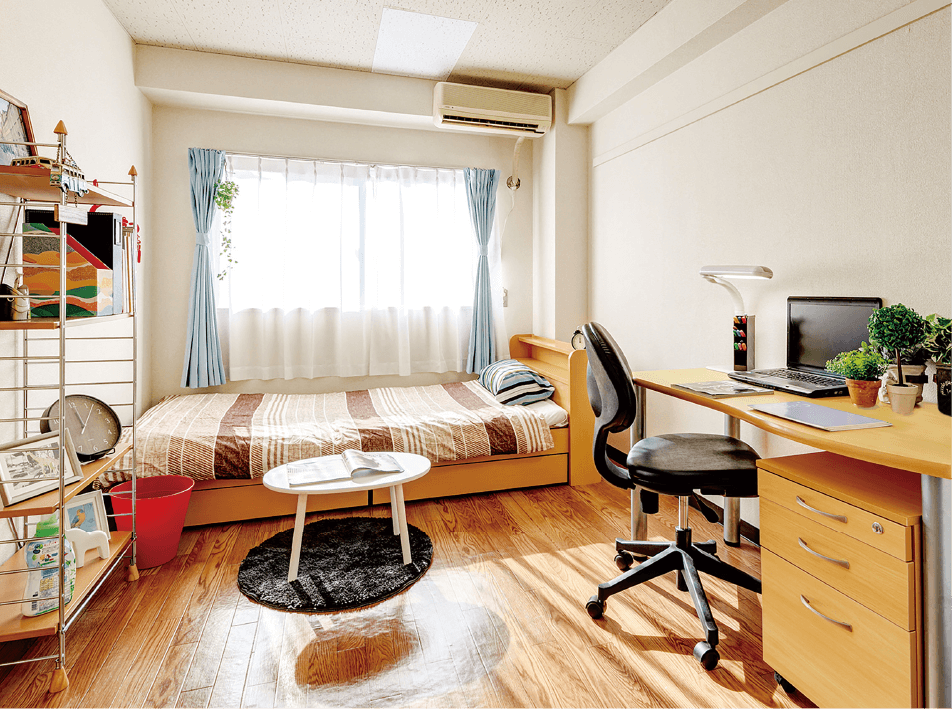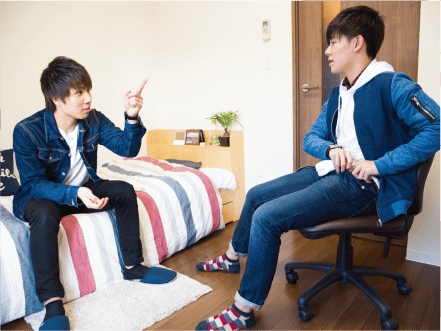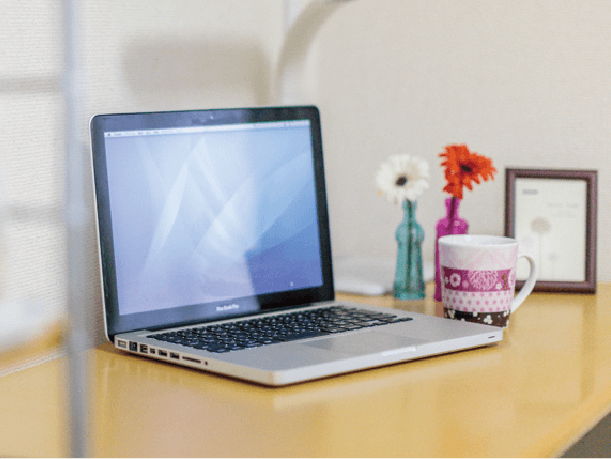 All living rooms are private rooms. We furnish them with the furniture and consumer electronics you will need in your life. Accordingly, you will you need little luggage when you move. You can start living comfortably from the day on which you enter the dormitory. In addition, you can connect to the Internet from all the living rooms.
Furnished with Furniture and Consumer Electronics
Furnished with Furniture and Consumer Electronics
Living
Room
| | |
| --- | --- |
| Shared | |
*The specifications vary depending on the property.
Exchange Events
We have many events to deepen your ties with your fellow residents!
University Entrance Support Program
We offer various types of support so that you can live a comfortable student life in our student dormitories with meals.